We have upgraded our services to allow you to submit and track your applications on the spot. To start please
click here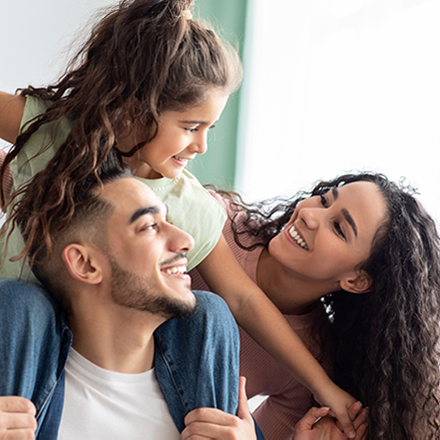 PRIVACY
Your privacy and security is very important to Daman. Certain data items are collected and used by the Daman Site in order to provide insurance quotations and other online services. The Daman Site will record and track the use you make of the Daman Site. The use of this data is subject to Daman's Privacy Policy. The Privacy Policy is deemed to be part of these Terms and you should read it in full. If you do not indicate your acceptance of the terms of the Privacy Policy, you may not use the Daman Site.
All credit/debit cards details and personally identifiable information will NOT be stored, sold, shared, rented or leased to any third parties.
The Website Policies and Terms & Conditions may be changed or updated occasionally. Therefore the Customers' are encouraged to frequently visit these sections in order to be updated about the changes on the website. Modifications will be effective on the day they are posted.
COPYRIGHT AND TRADEMARKS
Copyright in all content on the Daman Site is owned or licensed by Daman.
Except where necessary for and incidental to personally viewing the Daman Site via your web browser, or as permitted under the applicable laws, no part of the Daman Site may be reproduced, stored (for any period of time) in an electronic or any other retrieval system, modified, adapted, uploaded to a third party location, framed, performed in public, or transmitted, in any form by any process whatsoever, without the specific prior written consent of Daman.
"DAMAN" and "National Health Insurance Company" are trade marks of Daman. Third party trade marks are trade marks of the respective third parties
TERMINATION
Your access to the Daman Site may be terminated at any time by Daman without notice to you. However, all restrictions and all disclaimers and exclusions and limitations of liability of Daman will survive any termination. Upon termination, you must not directly or indirectly access or use the Daman Site.
GENERAL
Any dispute or claim arising out of or in connection with this website shall be governed and construed in accordance with the laws of the Emirate of Abu Dhabi, UAE. You irrevocably submit to the exclusive jurisdiction of the courts of Abu Dhabi, and appeal therefrom.
Should any clause or part thereof of these Terms be found to be void, unenforceable or invalid, then it is severed from these Terms, leaving the remainder in full force and effect, provided that the severance has not altered the basic nature of these Terms.
You may not rely on the words or conduct of Daman as a waiver of any right unless the waiver is in writing. In this clause, "conduct" includes delay in the exercise of any right. For the purposes of this clause, "right" means any right of Daman arising under or in connection with these Terms or otherwise, and includes the right to rely on this clause.
Collection and Disclosure of Personally Identifiable Information
This privacy policy ("Privacy Policy"), together with the Terms in relation to this website (the "Daman Site") and any other documents referred to in it, sets out the basis on which any personal data National Health Insurance Company ("Daman") collects from its customers, visitors and users of the Daman Site ("you"), or that you provide to Daman, will be processed by Daman. Please read the following carefully to understand Daman's views and practices regarding your personal data and how it will be treated.

Daman values the relationship it has with you, and is committed to responsible information handling practices. Daman takes your privacy very seriously and wants you to feel comfortable whenever you visit the Daman Site or provide Daman with your personal information. If you do not accept the terms of this Privacy policy, then you must stop using or accessing the Daman Site.
Notice of Information Practices
Daman collects two types of information about its customers and all visitors to the Daman Site: (1) personally-identifiable information provided by you as well as information Daman learns about you from your use of Daman's services and the Daman Site; and (2) aggregate information that can't be used to identify a particular visitor (see "Cookies" section below).

Daman collects personally-identifiable information about you only when you specifically give provide it to Daman (for example, when applying for insurance or when registering with My Daman). Daman also collects information relating to the transactions you carry out, including details of credit cards you use. Daman does not disclose this information to third parties except as required to provide service(s) to you, to carry out the transaction(s) you have requested, to operate the Daman Site, or as required by law or any court of competent jurisdiction.

Daman may collect additional information from you in relation to promotions that Daman runs, and also any information you provide when corresponding with Daman.
Your information may be used by Daman, or by third parties specifically selected by Daman, for the following purposes:
Verification and screening of credit cards or other payment cards.
Ensuring that the content of the Daman Site is presented in the most effective manner for you and for your computer.
Providing you with information, products or services that you request from Daman or which Daman feels may interest you, where you have consented to be contacted for such purposes.
Carrying out Daman's obligations arising from any contracts entered into between you and Daman.
Verification and confirmation of your identity for the purpose of registering with My Daman.
Notifying you about changes to Daman's service, where applicable.
Protecting Your Personal Information
Unfortunately, the transmission of information via the internet is not completely secure. Although Daman will do its best to protect your personal data, Daman cannot guarantee the security of your data transmitted to the Daman Site. Any transmission of data is at your risk.
Daman recognises industry standards and employs security safeguards to protect personally identifiable information from unauthorised access and misuse. All information you provide to Daman is stored on secure servers. Any payment transactions will be protected and safeguarded by encryption during data transit and storage. Daman does not disclose to third parties any personally identifiable information that you provide, except as necessary to provide the product or service you have specifically requested. Once Daman has received your information, Daman will use industry procedures and security features to try to prevent unauthorised access to that information.
Common Web Technologies
Daman employs common web technologies that help to manage the Daman Site, among them:Cookies – A "cookie" is a name for tokens of information that the Daman Site may provide to your browser, which is used only by the Daman Site while you are at that website. The Daman Site uses cookies for a variety of purposes. Cookies are used to help Daman better understand website usage in the aggregate to ascertain which areas of the Daman Site users prefer. Daman also uses cookies to simplify your data entry for certain online forms. If you simply want to browse, you do not have to accept cookies from the Daman Site. Should you decide, however, that you would like to register and log in to special areas of the Daman Site, and you have modified your browser settings not to accept cookies, you will need to re-set your browser to accept the cookies that are sent to it. Otherwise, you may not be able to participate in certain areas of the Daman Site. Most browsers are defaulted to accept and maintain cookies.

Website Usage Data – With or without cookies, the Daman Site keeps track of usage data, such as the source address that a page request is coming from (i.e., your IP address, domain name), date and time of the page request, the referring website (if any), and other parameters in the URL (e.g., search criteria). Daman only uses this data to better understand website usage in the aggregate to determine which areas of the Daman Site users prefer (e.g., based on the number of visits to those areas). This information is stored in log files and used for aggregated and statistical reporting. It is not attributed to you as an individual.

Links to External Sites – This Privacy Policy only applies to the Daman Site. Although the Daman Site may provide links to websites of third parties, such as those of Daman's business partners and online advertisers, this Privacy Policy does not apply to any other website that you connect to from the Daman Site. You should read their privacy policies to understand how they manage personal information. Although Daman chooses its partners and sponsors carefully, it is not responsible for the content or practices of websites operated by third parties that are linked to the Daman Site. These links are provided as a service to users of the Daman Site. Unless otherwise stated, they do not constitute any endorsement, sponsorship or approval of their content, policies or practices.
Disclosure of your information
Daman may disclose your personal information to any member of the Daman group of companies, which means Daman's subsidiaries, Daman's ultimate holding company and its subsidiaries.
Daman may disclose your personal information to third parties in the following circumstances:
In the event that Daman sells or buys any business or assets, in which case Daman may disclose your personal data to the prospective seller or buyer of such business or assets.
If Daman or substantially all of Daman's assets are acquired by a third party, in which case personal data held by Daman about its customers will be one of the transferred assets.
If Daman is under a duty to disclose or share your personal data in order to: (a) comply with any legal obligation; (b) enforce or apply Daman's Terms and/or any other agreements; or (c) protect the rights, property, or safety of Daman, its customers, or others. This includes exchanging information with other companies and organisations for the purposes of fraud protection and credit risk reduction.
Your rights
You have the right to ask Daman not to process your personal data for marketing purposes. Daman will usually inform you (before collecting your data) if it intends to use your data for such purposes or if Daman intends to disclose any of your information to any third party for such purposes. You can exercise your right to prevent such processing by checking certain boxes on the forms used to collect your data [please confirm whether this is the case]. You can also exercise the right at any time by contacting Daman at:
National Health insurance Company - Daman
P.O. Box: 128888
Abu Dhabi, UAE
Tel. # 02-6149555
Fax: # 02-6149770
E-mail: customerinfo@damanhealth.ae
Access to and correction of your information
You have the right to access and request correction of information held about you by contacting Daman directly using the contact details given above. You may request that Daman correct any erroneous personal information that Daman holds about you.
Changes to this Privacy Policy
Any changes Daman may make to this Privacy Policy in the future will be posted on the Daman Site and, where appropriate, notified to you by e-mail. Your continued use of the Daman Site will be deemed to be your acceptance of any changes to this Privacy Policy.
Contact
Questions, comments and requests regarding this Privacy Policy are welcomed and should be addressed to:
National Health insurance Company - Daman.
P.O. Box: 128888
Abu Dhabi, UAE
Tel. # 02-6149555
Fax: # 02-6149770
E-mail: customerinfo@damanhealth.ae
DISCLAIMER: By accessing these Daman Adjudication Rules (the "AR"), you acknowledge that you have read and understood the terms of use set out in the disclaimer below: The information contained in these ARs is intended to outline the procedures of adjudication of medical claims as applied by the National Health Insurance Company – Daman PJSC (hereinafter "Daman"). The ARs are not intended to be comprehensive, should not be used as treatment guidelines and should only be used for the purpose of reference or guidance for adjudication procedures and shall not be construed as conclusive. Daman in no way interferes with the treatment of patient and will not bear any responsibility for treatment decisions interpreted through Daman AR. Treatment of patient is and remains at all times the sole responsibility of the treating Healthcare Provider. These ARs do not grant any rights or impose obligations on Daman. These ARs and all of the information they contain are provided "as is" without warranties of any kind, whether express or implied which are hereby expressly disclaimed.

Under no circumstances will Daman be liable to any person or business entity for any direct, indirect, special, incidental, consequential, or other damages arising out of any use of, access to, or inability to use or access to, or reliance on these ARs, including but without limitation to, any loss of profits, business interruption, or loss of programs or information, even if Daman has been specifically advised of the possibility of such damages. Daman also disclaims all liability for any material contained in other websites linked to Daman website.

These ARs are subject to the laws, decrees, circulars and regulations of Abu Dhabi and UAE. Any information provided herein is general and is not intended to replace or supersede any laws or regulations related to the ARs as enforced in the UAE issued by any governmental entity or regulatory authority, or any other written document governing the relationship between Daman and its contracting parties.

These ARs are developed by Daman and are the property of Daman and may not be copied, reproduced, distributed or displayed by any third party without Daman's express written consent. These ARs incorporate the Current Procedural Terminology and Current Dental Terminology (CPT® and CDT®, which is a registered trademark of the American Medical Association ("AMA"), and the American Dental Association ("ADA") respectively), and the CPT and CDT codes and descriptions belong to the AMA. Daman reserves the right to modify, alter, amend or obsolete these ARs at any time by providing one month prior notice.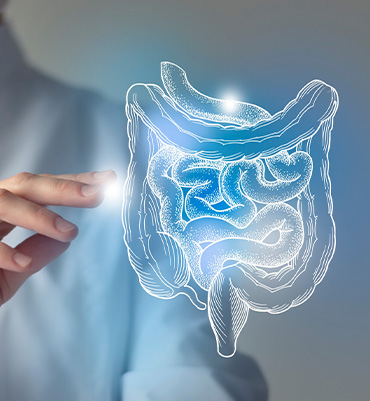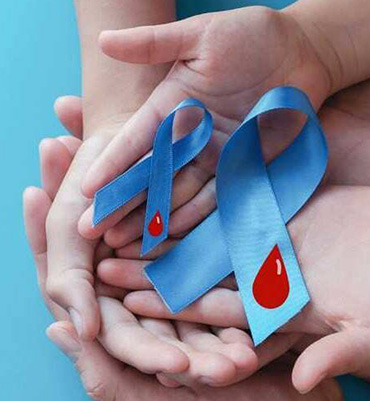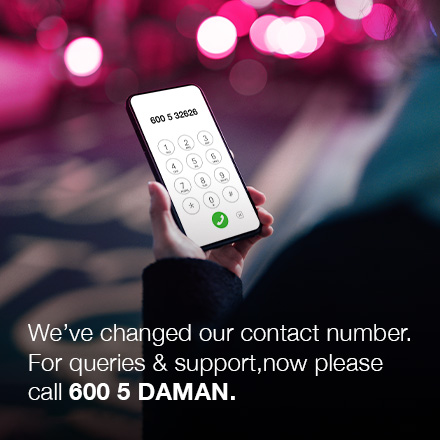 Our mobile app is evolving
Download our app to get access to your health insurance benefits, track your pre-approval requests, submit claims, get tele-consultation and much more.