We have upgraded our services to allow you to submit and track your applications on the spot. To start please
click here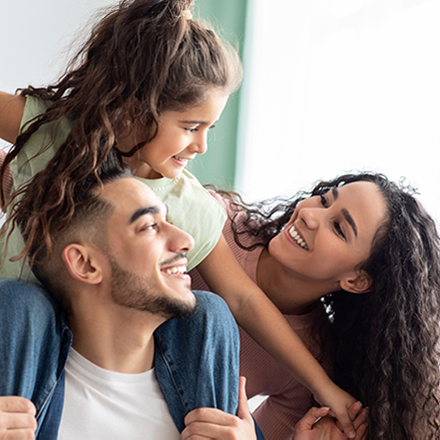 Frequently asked questions
Health care can be quite complex at times - there's no question about it. You'll find answers to commonly asked questions here.
Checklists, forms and applications. If you still prefer filling them up and visiting our branch, please download all documents relevant to your new or existing policy from this section.
Membership Guides and Policy Wording
The member guides are reference booklets for you to find information pertinent to your plan quickly and conveniently.
User manuals are guides for you to understand Daman's online services like online payments, endorsement and enrolment.
VAT applies to goods and services in the UAE as of January 1, 2018. It is fixed at 5%.
Insurance through Emirates ID
One less card to worry about! You can now use your Emirates ID as your insurance card when you visit your healthcare provider. Just make sure your valid ID is submitted or updated on your account.
You can track the status of your endorsements and claims with a few easy steps.
We've made a list for you to learn more about our coverage rates when dealing with non-network providers.
Our mobile app is evolving
Download our app to get access to your health insurance benefits, track your pre-approval requests, submit claims, get tele-consultation and much more.